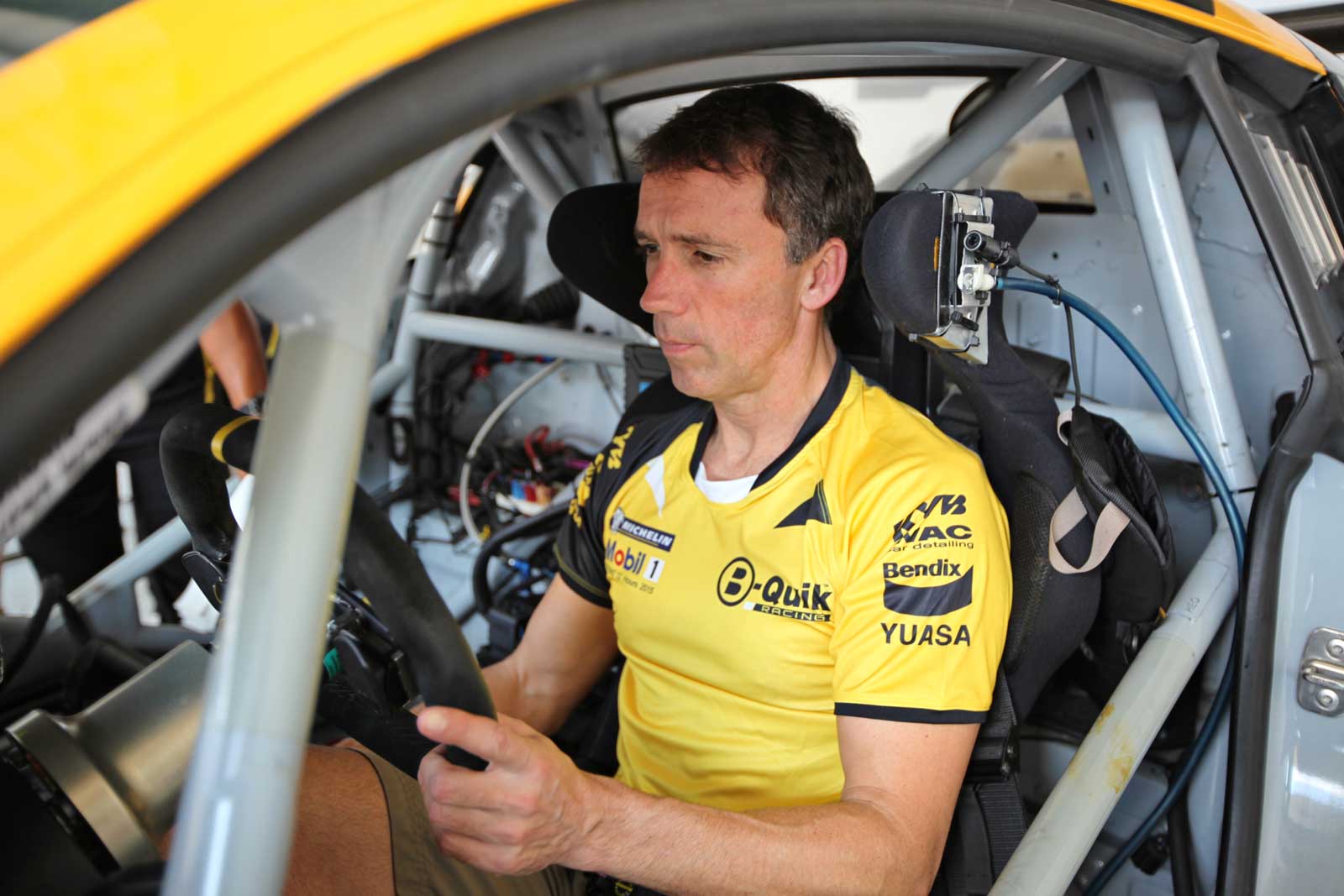 B-QUIK RACING GOES 'PLUS' SIZE BURIRAM
B-Quik Racing Co. Ltd. TM ("B-Quik) is ready for the second round of Thailand Super Series ("TSS") 2018 this coming weekend in Buriram where we will field our biggest and most ambitious line-up yet as we will be target the podium across five different categories.
Namely, those categories are Super Car GTM Plus, Super Car GTM, Super Car GTC, TA2 Thailand and Super Eco, while in a sign of the growing internationalisation of the team we will enter drivers from Thailand (2), Netherlands (2), Australia (2), Switzerland (1), Malaysia (1), Taiwan (1) and New Zealand (1).
In Super Car GTM Plus we will double our entry for the trip to Chang International Circuit as we debut our newest acquisition, a Porsche 997 GT3-R, having run a single Audi R8 Ultra GT3 in the top class during the season opener last month. Henk J. Kiks will swap over to this new car, having shared the Audi during its debut at Sepang – and we're delighted that he will be joined by Peter Kox who returns to the team.
A factory Acura driver, Peter joined us for the Sepang 12 Hours in 2015 and 2016, helping us finish to the podium both times, the second-year culminating in victory. Single minded in the pursuit of excellence in all areas, he will give our driver roster a huge boost and it's perfect timing as we have to get up to speed with the new Porsche quickly and the whole team is excited that he will re-join us – while it will also make it an "all Dutch" line up in the #26 entry.
Taking Henk's place alongside Daniel Bilski in the #27 Audi, we're very pleased that Audi Sport has made Rahel Frey available for this race and the proven fast Swiss racer brings a wealth of experience of the Audi R8 Ultra GT3 with her and should be on the pace from the off. She will also make history next weekend as the first lady driver to race in Super Car.
B-Quik Co. Ltd. TM ("B-Quik"), Thailand's premier automotive servicing chain with 146 service centers nationwide, is the Title Sponsor of B-Quik Racing. We are being supported in 2018 by Michelin, Mobil 1, Bendix, Yuasa, NGK, Liqui Moly and Silver Tire International.
Henk J. Kiks: "I'm pretty excited for Buriram needless to say. We had been eyeing up a 997 GT3-R for some time so I'm looking forward to debuting this car. To have Peter back in the team is great, he was with us when we won the Sepang 12 Hours and he brings so much to the team. Having him along for Buriram will be just perfect when we have a lot to achieve as he provides a perfect benchmark for everyone to work off. We have an expanded operation both in terms of the cars we will be running and in our garage operation so this week is going to see a lot of hard work as we have to raise our game once again and keep pushing and pushing, I certainly think there aren't going to be any quiet moments."
Daniel Bilski: "After the excitement of last weeks' announcement, I can't wait to proudly display the Audi R8 LMS Cup branding on our car in Buriram. The practice sessions will be busy for both the team and drivers. As is always the case with a new driver pairing, you have to get used to working with a new partner – and in Rahel's case, a whole new team – set up the car, practice change overs and work on overall driving and race strategy. There's a lot to do before qualifying on Friday but I am massively looking forward to it. Having the opportunity to work with a driver of Rahel's calibre is enormously exciting and you can be sure that we will be gunning for race wins this weekend."
Peter Kox: "I am delighted to return to B-Quik as we were successful in the two Sepang 12 Hours that we did together, finishing two times on the podium, but even more so to meet the team again! The boys at B-Quik are so motivated and active that it's a pleasure for me to get the maximum out of myself and to reward them with the best result possible. Together with Henk I look forward to the race at Buriram in Thailand Super Series."